Warning: count(): Parameter must be an array or an object that implements Countable in /home/premium/public_html/components/com_k2/models/item.php on line 853


Thursday, 29 May 2008 06:40
Lecții de PR cu Dr. House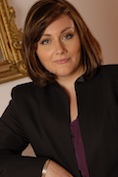 Mai întâi, evaluează situaţia până la cel mai mic detaliu, nu exclude nicio posibilitate, niciun rezultat – evident, fără să fabuleze. Îşi face planul de abordare a situaţiei, ia în calcul toate elementele cunoscute şi previzibile, iar ulterior acţionează, mizând pe un anumit rezultat.
Cam aşa stau – în principiu şi în linii mari – lucrurile şi în relaţiile publice. Evaluarea companiei pentru care îţi propui să comunici ceva este primul pas, urmat de planul de comunicare, cu tot cu efectele lui potenţiale şi finalizat cu rezultatele concrete.Acum nu trebuie să se înţeleagă din cele de mai sus că am senzaţia că cei care lucrează în PR sunt unici precum doctorul din amintitul serial. Încercam doar să spun că pentru a-ţi face corect meseria e obligatoriu să ştii despre ce vorbeşti şi mai ales cui şi cu ce scop te adresezi.
Warning
: count(): Parameter must be an array or an object that implements Countable in
/home/premium/public_html/components/com_k2/templates/Premium/item.php
on line
250
Dupa mai bine de opt ani de presa, inceputa la Curierul National si finalizata la Business Magazin, am trecut in tabara relatiilor publice. Asa se face ca acum lucrez ca si consultant la Premium Communication. In presa am ajuns gratie facultatii de Filozofie si Jurnalistica, unde in anul intâi am fost obligati sa facem practica jurnalistica. Iar departamentul Economic de la Curierul National a fost locul in care am facut eu practica, in 1997 si unde am si ramas sa scriu despre industrie. Ca sa pastram traditia, tot de industrie (mai precis metalurgie) ma ocup si acum, la Premium. Nu-i problema, si in viata civila sunt fan heavy metal.
Latest from Florenta Ghita
Leave a comment
Make sure you enter the (*) required information where indicated. HTML code is not allowed.