Warning: count(): Parameter must be an array or an object that implements Countable in /home/premium/public_html/components/com_k2/models/item.php on line 853


Friday, 14 March 2008 06:50
România, mereu surprinzătoare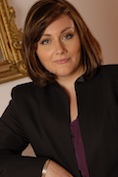 Între cele două ştiri, însă, trona un material care ne mai aducea cu picioarele pe pământ. Românii preferă berea la PET. Oare or fi aceiaşi care cumpără poşetuţe Vuitton? Mă îndoiesc. Este cealaltă parte a României, cea "profundă", cum o numea cineva. Ştiu, tehnologia de fabricaţie a PET-urilor s-a îmbunătăţit, nu se mai găseşte doar bere de slabă calitate îmbuteliată în sticle de plastic. Dar la fel de bine ştiu că vorbim de un produs mai ieftin, iar preţul este cel care face diferenţa. Dacă în cazul clasei cumpărătoare de mărci, în general, cu cât e mai scump, cu atât mai bine, în cazul fanilor PET-urilor, cu cât e mai ieftin, cu atât mai bine.
O imagine de presă care nu face decât să confirme că mai avem până să ne clădim o clasă de mijloc puternică sau suficient de puternică. Dar nu teoria economică era subiectul, ci imaginea pe care o lasă ştirile de care vorbeam, şi anume de ţară a extremelor.
Warning
: count(): Parameter must be an array or an object that implements Countable in
/home/premium/public_html/components/com_k2/templates/Premium/item.php
on line
250
Dupa mai bine de opt ani de presa, inceputa la Curierul National si finalizata la Business Magazin, am trecut in tabara relatiilor publice. Asa se face ca acum lucrez ca si consultant la Premium Communication. In presa am ajuns gratie facultatii de Filozofie si Jurnalistica, unde in anul intâi am fost obligati sa facem practica jurnalistica. Iar departamentul Economic de la Curierul National a fost locul in care am facut eu practica, in 1997 si unde am si ramas sa scriu despre industrie. Ca sa pastram traditia, tot de industrie (mai precis metalurgie) ma ocup si acum, la Premium. Nu-i problema, si in viata civila sunt fan heavy metal.
Latest from Florenta Ghita
Leave a comment
Make sure you enter the (*) required information where indicated. HTML code is not allowed.