Cum sprijină edilii CFR-ul

Warning: count(): Parameter must be an array or an object that implements Countable in /home/premium/public_html/components/com_k2/models/item.php on line 853


Monday, 26 November 2007 09:10
Cum sprijină edilii CFR-ul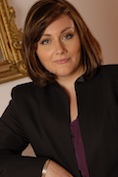 Din fericire, lucrările pe nu ştiu ce tronson al liniei de tren Bucureşti – Braşov s-au încheiat, iar noi am avut marea şansă să ajungem în două ore jumate la destinaţie. Fără nervi tociţi că se mişcă mai repede copacii de pe marginea drumului decât maşinile din imensa coloană, fără să avem şansa să înjurăm vreun şofer "premiant" care depăşeşte coloana pe contrasens sau o tânără care a uitat să mai avanseze odată cu coloana, pentru că vorbea la telefon cu prietena cea mai bună despre noua nuanţă de ojă care se va purta în primăvara lui 2008.Sigur că mersul cu trenul are peripeţiile lui. Sunt imposibil de evitat cei care ocupă locul înscris la tine pe bilet şi cărora trebuie să le expui motivele pentru care ţi-ai dori să te aşezi tocmai pe acel scaun. Mai sunt şi cei parţial surzi, care tre' să urle ca să se audă vorbind sau cei care cred că un loc înseamnă o banchetă întreagă numai pentru ei. Dincolo de aceste mici iritări, trenul, cel puţin dacă destinaţia aleasă este Valea Prahovei, pare să fie cea mai bună soluţie. Măcar nu te întorci în Bucureşti mai nervos decât ai plecat.
Warning
: count(): Parameter must be an array or an object that implements Countable in
/home/premium/public_html/components/com_k2/templates/Premium/item.php
on line
250
Dupa mai bine de opt ani de presa, inceputa la Curierul National si finalizata la Business Magazin, am trecut in tabara relatiilor publice. Asa se face ca acum lucrez ca si consultant la Premium Communication. In presa am ajuns gratie facultatii de Filozofie si Jurnalistica, unde in anul intâi am fost obligati sa facem practica jurnalistica. Iar departamentul Economic de la Curierul National a fost locul in care am facut eu practica, in 1997 si unde am si ramas sa scriu despre industrie. Ca sa pastram traditia, tot de industrie (mai precis metalurgie) ma ocup si acum, la Premium. Nu-i problema, si in viata civila sunt fan heavy metal.
Latest from Florenta Ghita
Leave a comment
Make sure you enter the (*) required information where indicated. HTML code is not allowed.