Warning: count(): Parameter must be an array or an object that implements Countable in /home/premium/public_html/components/com_k2/models/item.php on line 853


Wednesday, 21 November 2007 09:12
Povesti blogosferice despre lucrători în PR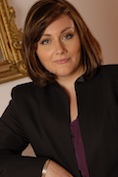 Vă amintiţi de strigătul meu disperat intitulat "Actualizaţi-vă bazele de date, vă implor!". Ei bine, lucrătorii din respectiva agenţie / agenţii de PR nu l-au luat în seamă. Că mă sună pe mine să ceara cu Ionuţ Bonoiu n-ar fi nimic, dar mai încurcă borcanele şi pe la Business Magazin. De aici şi un post pe această temă pe blogul lor. În continuare sunt primite comunicate dacă nu ciudate, cel puţin fără niciun fel de legătură cu profilul revistei, comunicate urmate, evident, de telefonul / telefoanele cu eterna întrebare: "Când credeţi că va apărea articolul?".
De ce nu se schimbă lucrurile? Pentru simplul motiv că nou-intraţii în agenţii sau la departamentele interne de comunicare sunt şcoliţi de băieţii aia care mă sunau pe mine să mă întrebe dacă am primit invitaţia la nu ştiu ce eveniment pe adresa de la Curierul Naţional, deşi lucram de o grămadă de vreme la altă publicaţie. Sau primesc lecţii de la cei care acum trei ani mă sunau să mă întrebe când apare ştirea cu lansarea unei noi periuţe de dinţi, când eu mă ocupam de industria metalurgică şi de energie.
Şi ştiţi de ce sunt şcoliţi de ei? Pentru că până de curând, acestor "profesori" nu le-a dat niciun jurnalist peste mână. Nu li s-a spus: "nu-ţi public comunicatul pentru că nu e de interes / nu spune nimic etc" sau "nu scrie colegul meu acreditat pe agricultură despre plăci de faianţă, ci eu, poate data viitoare îmi trimiţi mie direct comunicatul".
Acum, încet, încet, lucrurile se schimbă. Ziariştii iau atitudine, scriu la gazetă sau pe bloguri despre problemele cu care se confruntă. E un prim pas. Al doilea ar fi să spună şi numele agenţiilor de PR sau ai oamenilor din departamentele interne de comunicare care încurcă borcanele. Poate aşa nu se vor mai lovi de ei cu ocazia următoarei documentări pentru vreun subiect.
Warning
: count(): Parameter must be an array or an object that implements Countable in
/home/premium/public_html/components/com_k2/templates/Premium/item.php
on line
250
Dupa mai bine de opt ani de presa, inceputa la Curierul National si finalizata la Business Magazin, am trecut in tabara relatiilor publice. Asa se face ca acum lucrez ca si consultant la Premium Communication. In presa am ajuns gratie facultatii de Filozofie si Jurnalistica, unde in anul intâi am fost obligati sa facem practica jurnalistica. Iar departamentul Economic de la Curierul National a fost locul in care am facut eu practica, in 1997 si unde am si ramas sa scriu despre industrie. Ca sa pastram traditia, tot de industrie (mai precis metalurgie) ma ocup si acum, la Premium. Nu-i problema, si in viata civila sunt fan heavy metal.
Latest from Florenta Ghita
Leave a comment
Make sure you enter the (*) required information where indicated. HTML code is not allowed.