Monday, 07 October 2013 00:00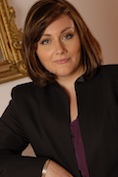 Sâmbăta trecută, am retrait un sentiment demult uitat – nu am ştiut cum a trecut o zi întreagă, deşi mi-am petrecut-o integral într-o conferinţă. Meritul Soranei Savu (dacă citiţi această frază, înseamnă că nu a şters-o, obligându-mă să o pun pe Facebook), în primul rând, pentru că s-a încăpăţânat să treacă peste cinismul meu şi să mă convingă să merg la amintita conferinţă, iar apoi, meritul celor de la Decât o revistă, care au adus oameni speciali, la încă o discuţie cel puţin interesantă din seria "The Power of Story Telling" (http://www.decatorevista.ro/storytelling/2013/index.html.
Tuesday, 09 October 2012 08:10
În facultate, am avut două cursuri introductive de jurnalism – unul de scriitură de presă, celălalt de genuri. Unul, reconfortant, ne-a trecut prin toate regulile, ne-a spus cum se scriu titlurile, lead-urile, cate cuvinte are o propozitie, cate mesaje are un paragraf. Celalalt, al naibii de confuz, ne-a trecut si el prin toate regulile, adaugand la fiecare "da, dar…"
Ambele, în succesiune, mi-au fost de folos. Rules are meant to be broken. Dar ca să realizezi ceva ca lumea atunci când încalci o regulă, trebuie să o fi știut și să o fi respectat înainte. De asta, in a treia zi de conferinta, Cristi Lupsa l-a invitat pe Mike Sager sa tina un Master Class – asa incat, daca aflam ca toate regulile trebuie calcate in picioare, sa nu ne miram.